Cohort 2 hosts seminar on the Swansea Bay Tidal Lagoon project featuring the project Head of Turbines, Mr Mike Case, as speaker.
As part of the FIBE CDT MRes programme, Cohort 2 are currently investigating the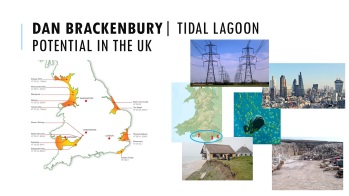 multidisciplinary aspects of the Swansea Bay Tidal Lagoon, which will be the largest marine energy development in the world, for their MRes Mini-Project.
Cohort 2 are investigating a number of different aspects of the scheme including the public consultation process, environmental impacts, future-proofing of the design, integration of the landscape design into hydrological management, the impact of sedimentation, the factors influencing the turbine selection process, how tidal lagoons will fit in with other sources of renewable energy and the potential for future tidal lagoon developments in the UK.
In April, Cohort 2 attended an ICE debate on Swansea Bay Tidal Lagoon at the University of Brighton, and then organised a follow-on seminar with Mike Case,

Head of Turbines, Tidal Lagoon Swansea Bay at the Engineering Department at the University of Cambridge. The seminar started with a workshop focussing the significant factors in the development of the project to date, and the effect these had on the aspects of the scheme being considered for the Mini-Project.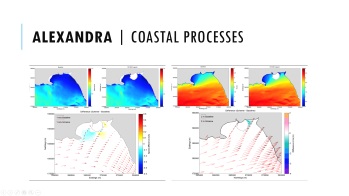 This was then followed by a lecture delivered by Mike Case entitled "Swansea Bay Tidal Lagoon, the future of green energy?" providing a broad overview of the project and addressing the part that tidal lagoon power has to play in the future of green energy, both in the UK and globally.